New Edition (2021): Vivienda en el Desarrollo Urbano: Experiencia y Aprendizaje (Patrick Wakely)
Submitted by frankie on Mon, 2021-11-15 09:48.
Wakely 2022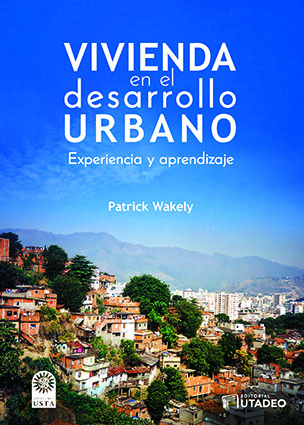 Spanish language edition of 'Housing in Developing Cities: Experience and Lessons' by Patrick Wakely is now available here:


'Vivienda en el Desarrollo Urbano: Experiencia y Aprendizaje'
Housing in Developing Cities
examines the range of strategic policy alternatives that have been employed by state housing agencies since the mid-twentieth Century. They range from public sector entry into the urban housing market through the direct construction of ('conventional') public housing that is let or transferred to low-income beneficiaries at sub-market rates, to the provision of financial supports (subsidies) and non-financial incentives to private sector producers and consumers of urban housing, and to the administration of ('non-conventional') programmes of social, technical and legislative supports that enable the production, maintenance and management of socially acceptable housing at prices and costs that are affordable to low-income urban households and communities. It concludes with a brief review of the direction that public housing policies have been taking at the start of the twenty first century and reflects on "where next", making a distinction between 'public housing' and 'social housing' strategies and how they can be combined in a 'partnership' paradigm for the twenty first century.
The views expressed in 'Recent News & Reflections' are those of the author and do not necessarily reflect those of any of the governments, organisations or agencies with whom they have been working.