Urban development support in Somalia (Katja Schäfer)
Submitted by frankie on Fri, 2007-11-02 19:27.
Katja Schafer
Since February 2006, Katja Schäfer has been working with UN-HABITAT's Somali Urban Development Programme [SUDP]1 as an Urban Planner in the Somaliland and Puntland regions, giving technical and planning support to a number of Local Authorities through on-the-job training on small strategic projects as a catalyst for wider urban development.
Amongst the a variety of activities that she has been coordinating as a Project Manager has been the community-based reconstruction and rehabilitation of Burao and Farah Omar/Gaha markets in partnership with the local authorities [$90,000 SUDP and 25% contribution by local stakeholders]. In addition, she has been representing UN-HABITAT in the Shelter Cluster, developing shelter modules and land management mechanisms for the transitional and temporary relocation of Internally Displaced People (IDPs) and the urban poor, in collaboration with key stakeholders in the region.
As part of her capacity building activities, she has introduced procedural guidelines and training modules to the planning processes and established institutional mechanisms for the participation of civil society and community stakeholders in municipal decision-making. Based on town profiling and urban analyses, she has guided the production of Strategic Urban Development Plans for several towns for improved delivery and management of municipal services as components of overall Strategic Plans, focusing on neighbourhood upgrading and urban resettlement plans for vulnerable communities of displaced people and the urban poor.
The Somali urban situation
The challenges for the Somali region as a whole are immense. Social and political instability and the overlapping of the clan system with an emenrging democracy make the Somali context very complex and demanding. The newfound stability in the Northern and Eastern areas after the declaration of independence in Somaliland in 1991 and Puntland as an autonomous area in 1998 has predictably resulted in significant economic growth and social development. This complexity is amplified by rapid urban growth making it difficult to consolidate the potential advantages of a well-structured urban context to help activate the rehabilitation and development process.
Fifteen years of civil war and severe droughts in the Somali region have caused the displacement of several hundred thousand people. After many years in exile, returnees are generally choosing the opportunities offered by the urban centres over their environmentally devastated rural areas of origin, but are often denied access to clean water, health facilities, proper shelter, protection and security of tenure. This lack of integration into the urban society and economy often leads to different forms of social exclusion and exploitation. Municipal authorities have little or no public land to offer and limited power to guide and control the settlement process. Because the displaced are a substantial source of income for opportunistic landowners, they commonly charge high rents while waiting for opportunities to develop or sell their land. They are thus reluctant to allow improvements on their property (e.g. permanent shelters, the construction of pit latrines, piped water distribution points and waste collection facilities), and the squatters live in 'permanent transition,' under constant threat of eviction. Thus the Somali urban landscape is largely ruled by unregulated black market principles in which almost everything is up for grabs (or at least for sale), and transparency, equitable access to services and respect for human rights are the first victims in such a context. Towns are a collection of casual, haphazardly laid-out buildings and a multitude of users fighting over the same unorganised public spaces. In the Somali region, as in any other post-conflict context, institutions have to be rebuilt from scratch and with them, the human capacity to manage and guide development. In this context, capacity development is not easy, but it remains the foundation to creating sustainable urban centres.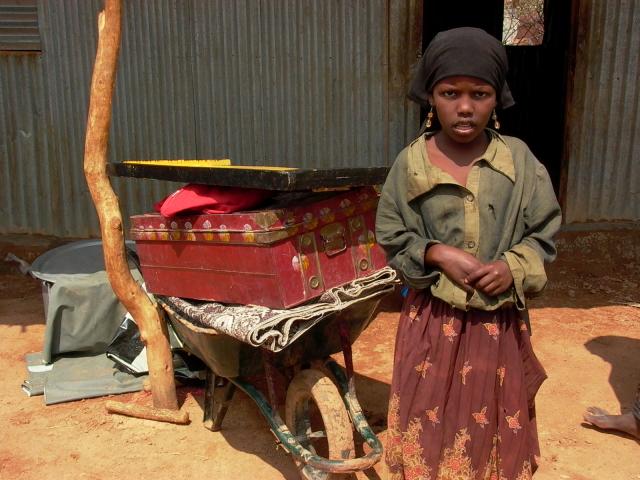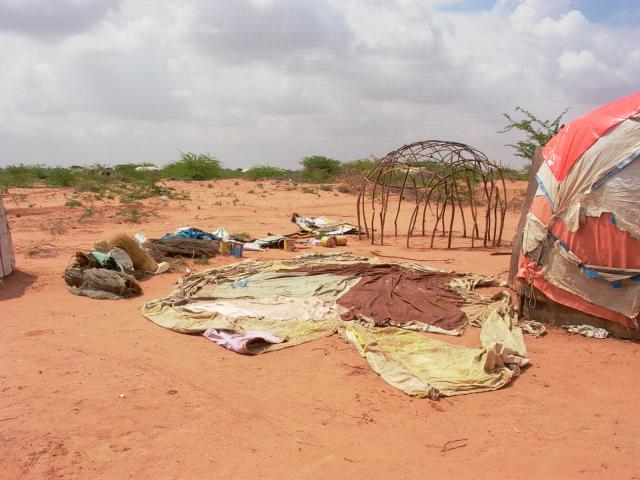 SUDP in the Somalia
UN-HABITAT has been active in the Somali urban sector since the late 1990s. Project approaches have evolved from targeting immediate needs at the local level to more systematic attempts to address sustainable urban development, with an emphasis on more open, participatory and consultative urban governance. In parallel with the Support to Priority Areas in the Urban Sector (SPAUS) Programme, UN-HABITAT has been implementing a Good Local Governance and Leadership Training Programme (GLTP), a capacity-building programme in 16 towns and districts designed to improve the leadership and management skills of local authorities. While the GLTP concluded in 2005, the SPAUS programme has been integrated into the SUDP, which started in April 2005.
The SUDP has the ambitious goal of supporting the development of a more stable, peaceful and prosperous Somali society through the sound development and growth of its towns. Using spatial planning and design as a tool, the programme has made important progress in the field of access to land for IDPs and the urban poor, and in the reorganisation and upgrading of key infrastructure elements such as markets, which are essential for local economic development. UN-HABITAT has also recently launched the first series of strategic projects in Somaliland and Puntland. These projects, managed by consortia of local stakeholders, aim to make visible improvements to people's lives. Longer-term capacity building and strategic structure planning activities are being initiated at the same time.
Challenges of an Urban Development Programme in the Somali Region
The severe lack of technically qualified professionals is a major challenge to SUDP. Qualified staff have to be recruited from abroad but higher educational facilities and universities are slowly starting to emerge. Providing training to local counterparts has often resulted in head-hunting of the well-trained municipal personnel and the withdrawal to the private sector. However, under the assistance of UN-HABITAT somewhat functioning Local Authorities have been established and in partnership with the Ministry of Public Works a Municipal Association has been widely recognised, aiming at and jointly tackling planning issues.




________________


1. SUDP functions as an umbrella programme for all interventions in Somali cities and is funded by the European Commission, and co-funded by UNDP, the Government of Italy, the Government of Japan, UNICEF, DFID and UN-OCHA. The programme receives support from WFP through Food-for-Work schemes. UN-HABITAT is the lead agency, and its partners are UNA, ILO, WFP, Oxfam-Novib and UNICEF, each contributing in their field of specialization. The three main components addressed are (1) urban governance, including legal and institutional reforms, strengthening municipal governance and the role of civil society, (2) urban management, including strategic planning, land management, municipal finance, delivery of basic services and local economic development, and (3) the implementation of local projects, such as housing projects, construction of markets and slaughterhouses, basic urban infrastructure, upgrading of displaced people's settlements, etc.
---
The views expressed in 'Recent News & Reflections' are those of the author and do not necessarily reflect those of any of the governments, organisations or agencies with whom they have been working.